CROSS TRADE SHIPMENTS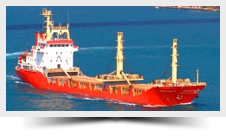 We organise shipping from overseas supplier and move your goods directly to the overseas buyers.
With our extensive network of agents around the world, GlobeStar Logistics is ideally positioned to carry out cross trade shipments.

We can handle complex cross trade shipments across land, sea and air with precision and efficiency with support from our experienced staff, wide choice of trusted overseas shipping suppliers.

INDUSTRY VERTICALS

GET IN TOUCH
Address:
103, A Wing, Everest Grand,
Mahakali Caves Road, Andheri (East), Mumbai - 400 093.
Tel.: +91 22 6127 5299 (Hunting Lines)
+91 22 6127 1021 / 6127 1022
Email: info@globestar.co.in